Headteachers Welcome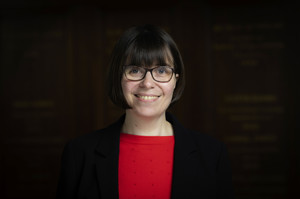 You will find a warm welcome here at ICHS whether you are one of our existing students
or if you are considering joining us in the Sixth Form.
ICHS is a high achieving boys grammar school, we work alongside our students to ensure they make excellent progress and achieve their very best grades. If you decide to join us here at ICHS you will take a full and active role in our school community embracing our values of integrity, courtesy, hard work and success.
At ICHS, we offer a full range of A Level subjects. Many of our students opt to study mathematics and the sciences but we also offer a wide range of Humanities, Arts and Language subjects with the advantage of small classes and specialist staff. Our team of specialist and highly qualified staff will help guide and support you as you undertake your A Level journey. Our excellent facilities combine both the traditional with the modern. Science and Product Design are taught in brand new, purpose built laboratories and workshops, courses are well resourced and the sixth form has its own dedicated canteen and study facilities.
Here at ICHS we recognise the importance of developing a range of transferable skills alongside excellent academic performance. Our VESPA and IMPACT Skills programme and a broad range of extracurricular and volunteering opportunities will help you prepare for life beyond school, whether that is at university, undertaking a modern apprenticeship or in the workplace. As you would expect from an academic Sixth Form we have a well-developed UCAS application programme, which is tailored to the individual needs and aspirations of each student. Students are prepared for university entrance very carefully, with additional specialist advice and guidance laid on for students embarking on courses such as medicine, law and those considering Oxbridge applications. Our destination information demonstrates that our students go on to study at a range of prestigious universities and undertake a wide variety of courses. Students leave ICHS as well rounded, kind, resilient young men with confidence and an ability to take on any challenge they may face in the future.
Entry to our Sixth Form is based on academic attainment. We are a community school and welcome young men from all walks of life to apply to join our thriving community. The pastoral support we offer our students is superb with many of our students keeping in touch long after they have left the school. Welcome to our Sixth Form!​
Rebecca Drysdale
Headteacher